Harrison Dear Sales are really excited to be working with the 2020 Change in an effort to increase workplace diversity through recruitment in the media sales industry.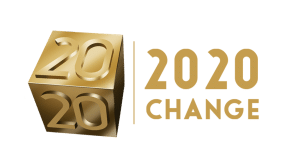 2020 Change is a youth empowerment organisation renowned for helping young people realise their true potential and cultivate the right mind-set to engage with today's changing society.
2020 Change is leading the way to a more diverse and inclusive workforce in the UK. Through training programmes, mentorship and career support they empower young black professionals to flourish in the workplace. Their commitment to excellence, passion for community and dedication to transparency, help them to achieve clear, explicit and sustained change for young black professionals.
Diversity & Inclusion in Recruitment
It is incredibly important to Harrison Dear Sales that we support diversity and inclusion.  We have always striven to support our clients in meeting diversity targets and we feel that this new partnership will help us do just that.
We want ensure that all our clients large and small put diversity and inclusion at the heart of their companies. Not only because it's the right thing to do, but because diversity and inclusion has been proven to drive business revenue and profits.
Working with 2020 Change
As leading recruitment experts in the media Sales field, Harrison Dear Sales work with a variety of clients across the industry and we are confident they will want to work with us in partnership with 2020 Change to recruit some top tier black talent into their businesses.
Both Directors of Harrison Dear Sales – Nikki Shack and Steven Dear – intend to take on a mentor role and help mentor the young participants of 2020 Change. Nikki and Steve have many years of experience between them and are looking forward to teaching the young peope about the recruitment industry and what is expected of them. With the right guidance they can really build a strong and fruitful career in this business sector.
Duro Oye, Founder 2020 Change commented "We are very excited to be working with Harrison Dear Sales to create much needed opportunities for young Black Londoners who are looking to get their foot in the door of the media sales industry. At 2020 Change we are deeply passionate about creating a society where there is true inclusion in the workplace and unemployment no longer affects young black people disproportionately. We believe our partnership with Harrison Dear Sales will take us a step closer to making this vision a reality."